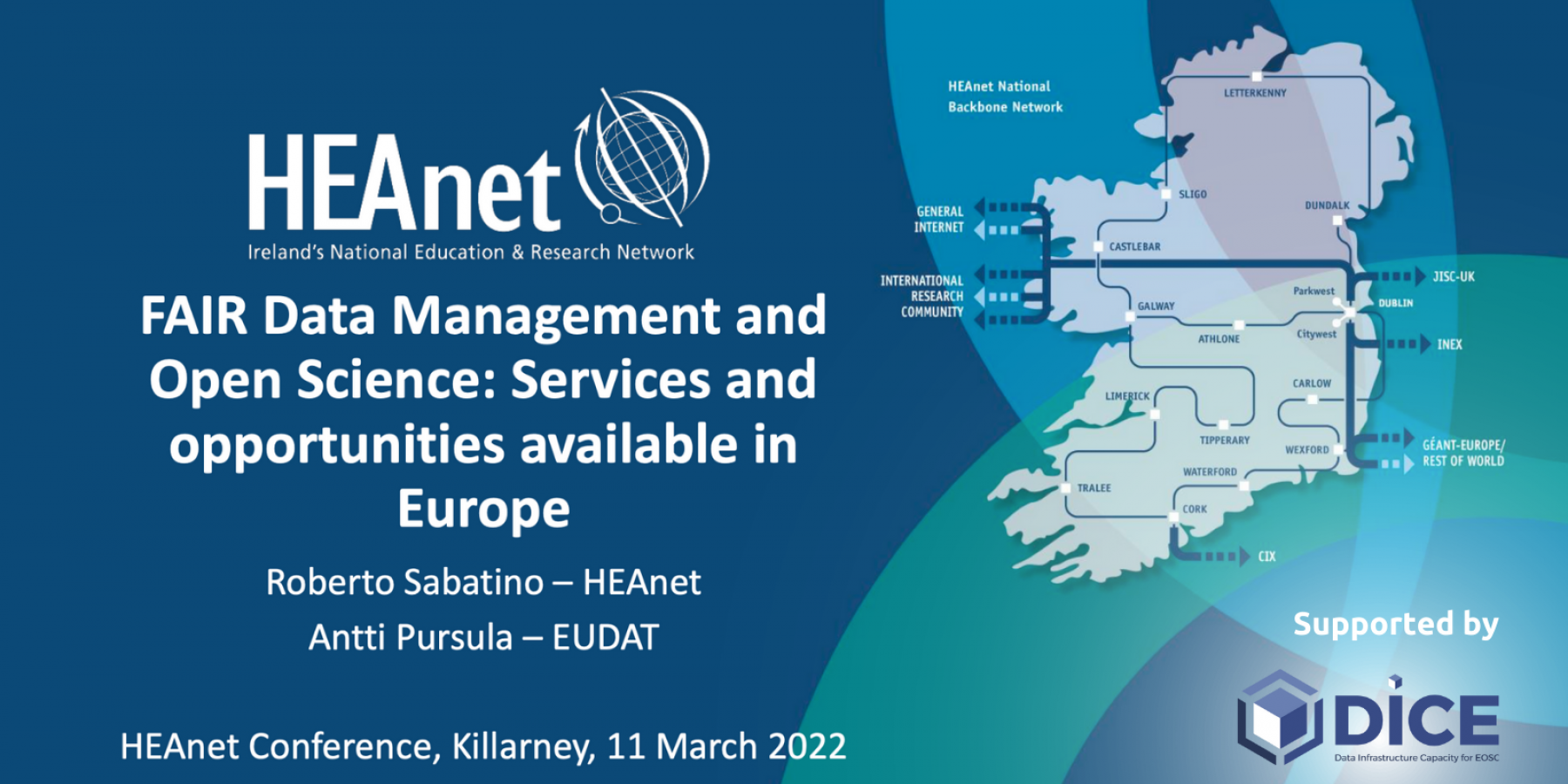 On 11 March 2022, DICE was featured in an invited presentation at the HEAnet '22 conference in Killarney, Ireland.
HEAnet is the National Education and Research Network sponsored by Ireland's Higher Education Authority.
An overview of DICE and the opportunities it provides to the Irish research community was provided by HEAnet Research Engagement Officer Roberto Sabatino, in a presentation prepared by DICE WP7 leader Antti Pursula.